"Representing both tenants and property owners, it's critical that I have a quick application process. Intellirent enables me to thoroughly qualify renters in a fraction of the time spent using other methods. Their marketing tools enable me to stay competitive while significantly reducing vacancy for my clients."
Rafael C. Davis
Leasing & Sales Agent

"Offering solid marketing and screening tools that benefit our members, Intellirent has served as a great partner to our organization. Their simple account setup and personalized support truly add value to SFAA membership."
Vanessa Khaleel
Deputy Director

"I am an avid user of Intellirent and couldn't imagine utilizing any other applicant screening or rental marketing software. Their thorough application process not only provides peace of mind to my clients, but saves them money on reduced vacancy as well. The speed of their application process simply cannot be beat!"
Valerie Salvetti
Director of Residential Leasing
Take Control and Accelerate the Leasing Process
Intellirent's suite of software products are powerful on their own, or they can completely revolutionize the way you do business when they're used together.
From rental marketing to integrated lease signing, Intellirent offers everything you need to help you meet and exceed your business goals.
Everything you need, from rental marketing to integrated lease signing, completely free to help your business grow.
Get started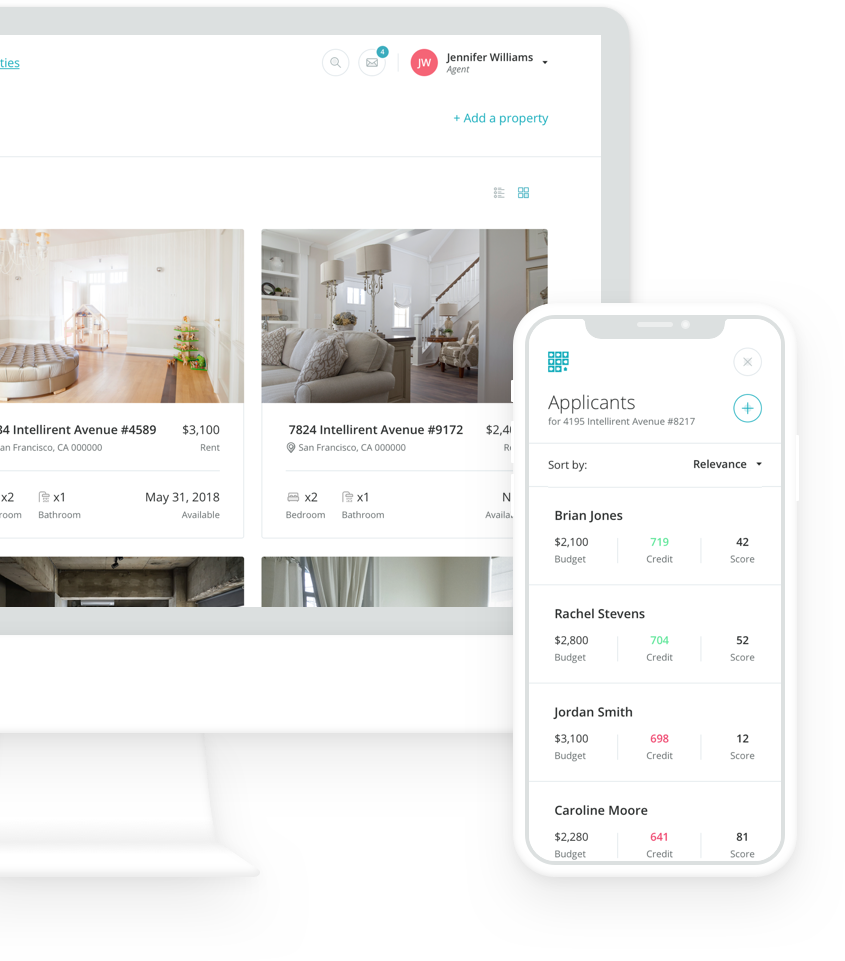 Carefully Crafted Software Designed to Save You Time and Money
Intellirent Web App
Whether you're in the office or on-the-go, Intellirent offers a software suite to fuel your growth, find renters, and make smart decisions quickly.
Desktop Application

Our desktop application offers a simple and intuitive design to meet your specific needs and compliment your existing workflow.

Mobile Friendly

Thanks to our mobile friendly solution, you can securely screen applicants from just about anywhere and enjoy faster rentals as a result.
Intellirent is Completely Free for Agents and Charges a Flat Fee for Applicants
For Agents
FREE
Expect no out-of-pocket costs or hidden fees when you use Intellirent. Our software suite is 100% free for you.
For Applicants
$30
*
/ application
Your applicants will be charged a $30 base fee that will completely cover your costs.
Create a free account
* The $30 applicant fee is a base amount. Some organizations choose to collect an amount greater than this amount as part of a fee splitting arrangement. Learn More